Whether a few bees frequently visit your garden, you manage hives, have pet bees, you're launching a business, or are searching for bee-inspired baby names, there are many bee names you may want to consider.
We've produced a comprehensive list of bee names to help inspire your name search. All are broken down into themes for easy searching.
Names Of Species Of Bees 
Of the 20,000 species of bees, several types stand out. As they differ in appearance, the species are identifiable even if the males and females of each group blend in with the crowd. The real names ascribed to bees relate to species.
Honeybees. Commonly found in gardens where they pollinate flowers and crops, honeybees are a vital part of the food chain. Measuring ½" to ¾," these brown or black and yellow striped bees that visit years are female workers who move the pollen from their legs and bodies into little pouches or pollen baskets. There are multiple types of honeybees as well.
Bumblebees. Also black and yellow and twice the size of honeybees, these fuzzy bees also collect pollen from flowers. The noise they make inside a flower gives them their colorful name
Africanized honeybees – commonly called "killer bees. Performing the same role as regular honeybees, the Africanized strain of bees is more aggressive.
Carpenter or wood bees. While these bees bore holes in wood and steal pollen from small flowers, they also pollinate larger plants and flowers.
Mason bees. Blue, dull green, and black in color, these bees pollinate spring-flowering fruit and nut trees.
Leafcutter bees. Black with white hairs, these bees pollinate wildflowers, fruits, and vegetables. Commercial growers use them to pollinate crops such as alfalfa, blueberries, carrots, and onions.
Sweat bees. Tiny bees that love human perspiration, these bees that are black to metallic blues and greens, with copper and blue overtones. They busily pollinate flowering plants.
Blueberry bees. Sized like a honeybee, blueberry bees specialize in pollinating blueberries.
Squash bees. Black, tan, or orange in color with black, white, or tan stripes, these bees specialize in pollinating squash in the early morning.
Bees are related to ants, wasps, and hornets. While ants, like bees, are attributed to have human characteristics such as industry, cooperation, and motivation, wasps and hornets are only associated with anger. A person might be "busy as a bee," "industrious as an ant," but only "mad as a hornet."
Bee Movie Characters
Bees have buzzed their way into movies, especially in The Bee Movie with Jerry Seinfeld. Unwilling to accept his fate as a one-time sperm donor, Barry B. Benson put his education at Bee College to use as an accountant and bee activist.
Other movies with bees as important characters include:
The Many Adventures of Winnie the Pooh
Jupiter Ascending
The Secret Life of Bees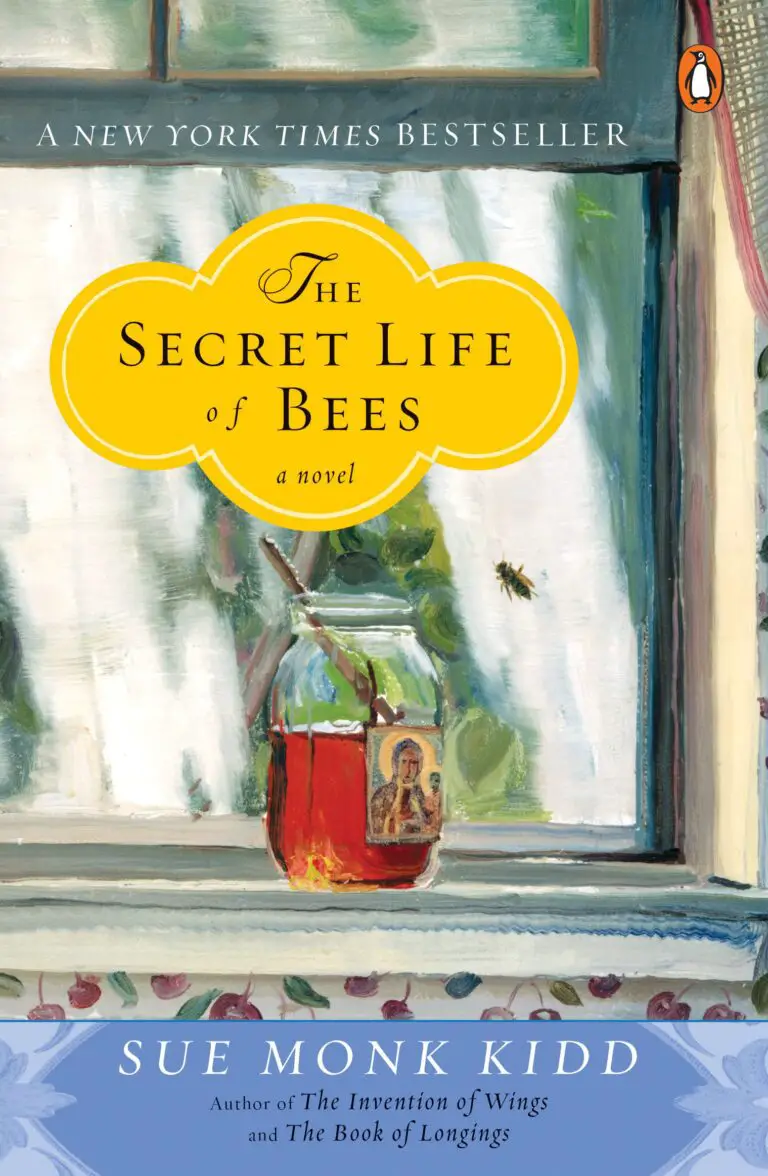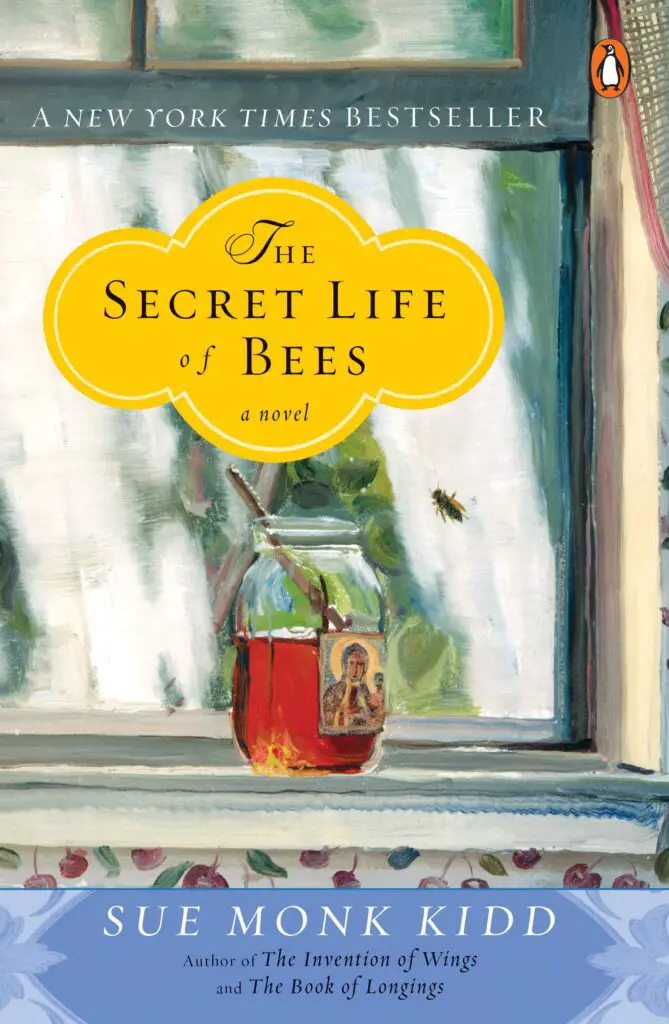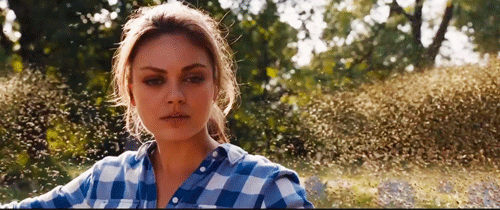 Bee names that might have a future in movies, cartoons, books, and other media used by popular culture include:
Bee-yonce
BEEthoven
Buzz Lightyear (already famous from Toy Story)
Cardi Bee
Justine Bee-ber
McBee
OBEE-Wan KenoBEE
In real life, we already have a "Sting" and a Beyonce known as "Queen Bey."
Bee Video Game Characters
Video games such as Minecraft and the Legend of Zelda include honey and bees in the game storylines, with most games stressing the propensity to sting humans. Games with Bee characters include:
In Minecraft, at least the bees get names and personalities.
Bee Business Names
Names for TV and movie names, as well as names for businesses, tend to play on the "bee," which sounds like the letter "B," the buzzing sound, or the residence in the hive. They might also want to associate themselves with the anthropomorphic qualities of bees, such as working hard.
Honey businesses, beekeeping supplies, bee suppliers, exterminators, and more, will often brand their business and search for domain names that assist in branding their business.
This is also true with salons  that offer waxing, candle shops, firms that promote the many uses for beeswax, and businesses catering to women exalted as the "Queen Bee."
"Honey Do," a reference to jobs assigned by one spouse to another, is useful for maintenance and service companies.
____ Beekeeping Supply Co.
All Beeswaxed Up
Bears, Bees, and Honey
Bee Aware Security
Bee Easy
Bee Gold
Bee Here Designs
Bee Empowered
Beedom Hummingbird
Beehive Designs
Beehive Lane Inc
Beeline Communication
Bee-Reliant
Bees B Gone
Biodynamic Bees
Bumble Bee Honey Co
Busy Bee Clover Honey
Busy Bee Daycare. ("Busy Bee" as also a popular name a restaurant, cleaning service, ice cream company, boutique, and more.)
Buzzco
Buzz Bomb Brewing Company
Buzz Media
Buzz Off Exterminators
Buzz Products
Buzzing Bee
Buzzy Biz
Cute as a Bee
Divine Beekeeping
Friendly Bees
Happy Beekeeping LLC
Hive Fast.
Home is Where the Swarm Is
Honey Bee Boutique
Honey Beez and Dee
Honey Bunch of Bees
Honey Do
Honey Sisters
Just Bee Nice Inc
Killer Bee Guy. ("Killer Bee" is often incorporated in names of companies that supplies, bait, honey, investment services, extermination, construction supplies, and more.
Let It Bee✨
Metropolitan Honey
Mind Your Own Beeswax
More than Honey
Pollen Place
Pollen Profits
Queen Bee Salon and Spa. There are also wardrobe management, brewers, boutiques, capital firms, etc. with this name.
Soaring Bee Company
Spike That Hive!
Stellar Honeybees
Stings like Hell
Sweet Bee Farms
The Bee House
The Busy Bee
The Honey Cracked
Upclover
Where There's a Bee, There's a Way
Wirebuzz
Names That Play On The Letter "B"
Although it is not feasible to individually name bees in nature, there are many human names that start with "B" that could be part of a nickname that incorporates "bee" or other words associated with the little flyer,
Aside from names such as "Beatrice" or "Buzz" that bring bees to mind, other "B" names might become bee-related nicknames like "Busy Bailey" or "Honey Bubba." You can mark your child's room as the "Ben-Hive" or call him or her a diminutive such as "Blakely-Bee" or "Bumble Brad." Some names that might lend themselves to nicknames like that include:
Girl Bee Names
Bella
Brooklyn
Brielle
Bailey
Blakely
Brynlee
Brianna
Blake
Brooklynn
Brooke
Briella
Blair
Brinley
Braelynn
Brynn
Bristol
Briar
Bianca
Bonnie
Blaire
Beatrice
Belle
Bethany
Braelyn
Bailee
Bean
Braylee
Baylee
Bellamy
Brynleigh
Bria
Berkley
Bridget
Brylee
Birdie
Briana
Bexley
Bebe
Billie
Bayleigh
Beatriz
Bryleigh
Baylor
Brinlee
Briley
Breanna
Belen
Bea
Beverly
Bliss
Betty
Brayleigh
Bunny
Barbara
Blayke
Brittany
Brynnlee
Blythe
Baani
Blakelyn
Bowie
Brie
Blossom
Brea
Bree
Bri
Bryn
Brynley
Bibi
Blakeley
Baby
Beatrix
Beckett
Brenna
Bayan
Bentley
Betsy
Becca
Berkeley
Blakelee
Braylynn
Brinleigh
Belén
Berklee
Beth
Boo
Bryar
Brynnleigh
Babe
Baileigh
Basma
Blueberry
Bryanna
Brandi
Briseis
Bennett
Berlin
Bethel
Bexlee
Blanca
Boston
Braeleigh
Bri'Elle
Brighton
Brookelynn
Baker
Bana
Berkleigh
Brandy
Braylin
Brelynn
Brixley
Butu
Bebê
Beauty
Belinda
Bell
Boy Bee Names
Benjamin
Bryson
Brayden
Beau
Bennett
Brooks
Braxton
Bentley
Ben
Brandon
Brantley
Brody
Blake
Barrett
Beckett
Bryce
Beckham
Bradley
Bodhi
Brian
Bryan
Brady
Baylor
Bowen
Bo
Benji
Bruce
Braylen
Briggs
Boone
Bobby
Braylon
Baker
Brycen
Bean
Benson
Brixton
Boston
Bodie
Bryant
Bellamy
Billy
Bruno
Bear
Benny
Briar
Brendan
Brock
Benicio
Braden
Blaze
Bilal
Banks
Brennan
Bentlee
Branson
Beck
Bader
Bernardo
Bishop
Bjorn
Brentley
Brett
Bowie
Brodie
Bebe
Bronson
Byron
Beaux
Blaine
Babu
Bastian
Brecken
Braydon
Brysen
Bryxtin
Bernard
Blaise
Bode
Boden
Brayson
Bob
Braxtyn
Bunny
Bridger
Benedict
Bubba
Burhanuddin
Brantlee
Bailey
Bryer
Bby
Brent
Brenden
Bronx
Benaiah
Blue
Boris
Brexton
Barry
Benjamín
Blessing
Boyd
Bram
Braven
Brighton
Bash
Boo
Booker
Braiden
Branch
Brenton
Britton
Boaz
Bradyn
Bambino
Barron
Bennie
Blueberry
Brave
Unisex Bee Names
Brooklyn
Bailey
Blake
Brett
Blaine
Bobbie
Brook
Bay
Billie
Blair
Bee Themed Names 
There are many more approaches to Bee names outside of using the letter B! From the types of bees, their hive habitats, the all-important Queen Bee, the honey and beeswax they produce, the honey products we create using their delicious honey, and even the honeycomb from their hives.
Here's a list of bee names that are bee-utiful.
Waxamillion
Queenie
Colbee
BeBe
Ambrosia
McBee
Buster
Abbee
Barnabee
Sting
Honey
Apis – Latin term for Bee
Bobbie
Comb
Herbie
Smokey – a play on the beekeepers use of smoke